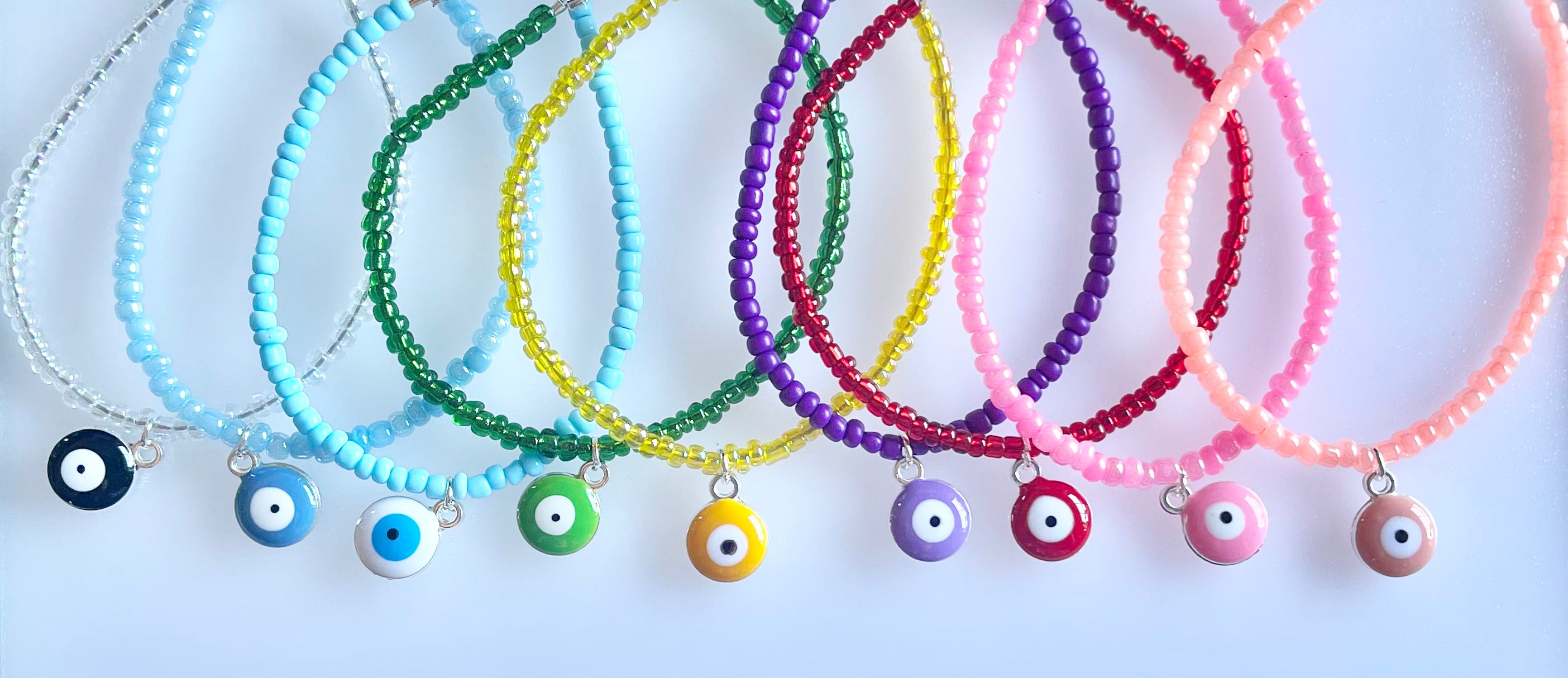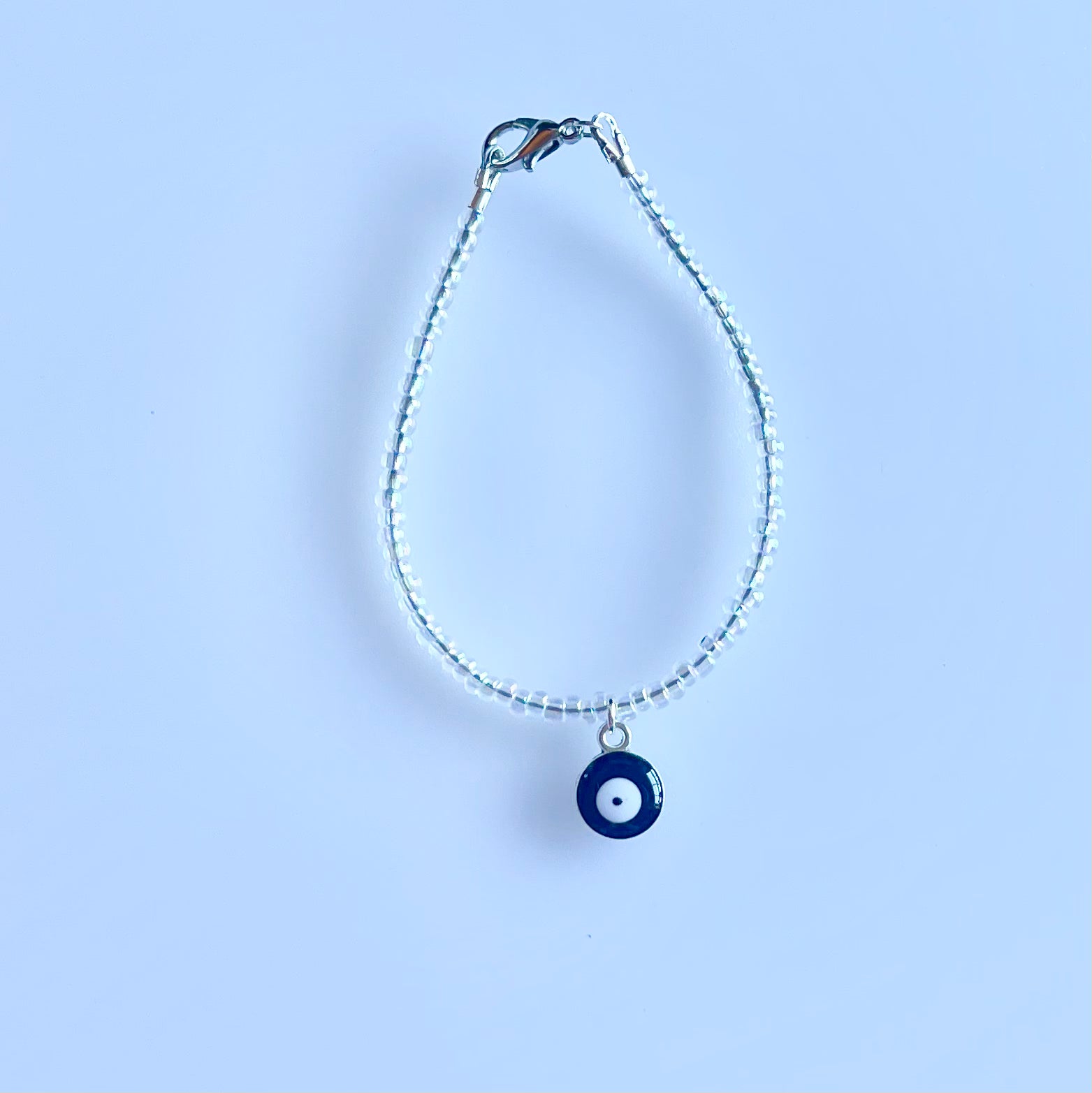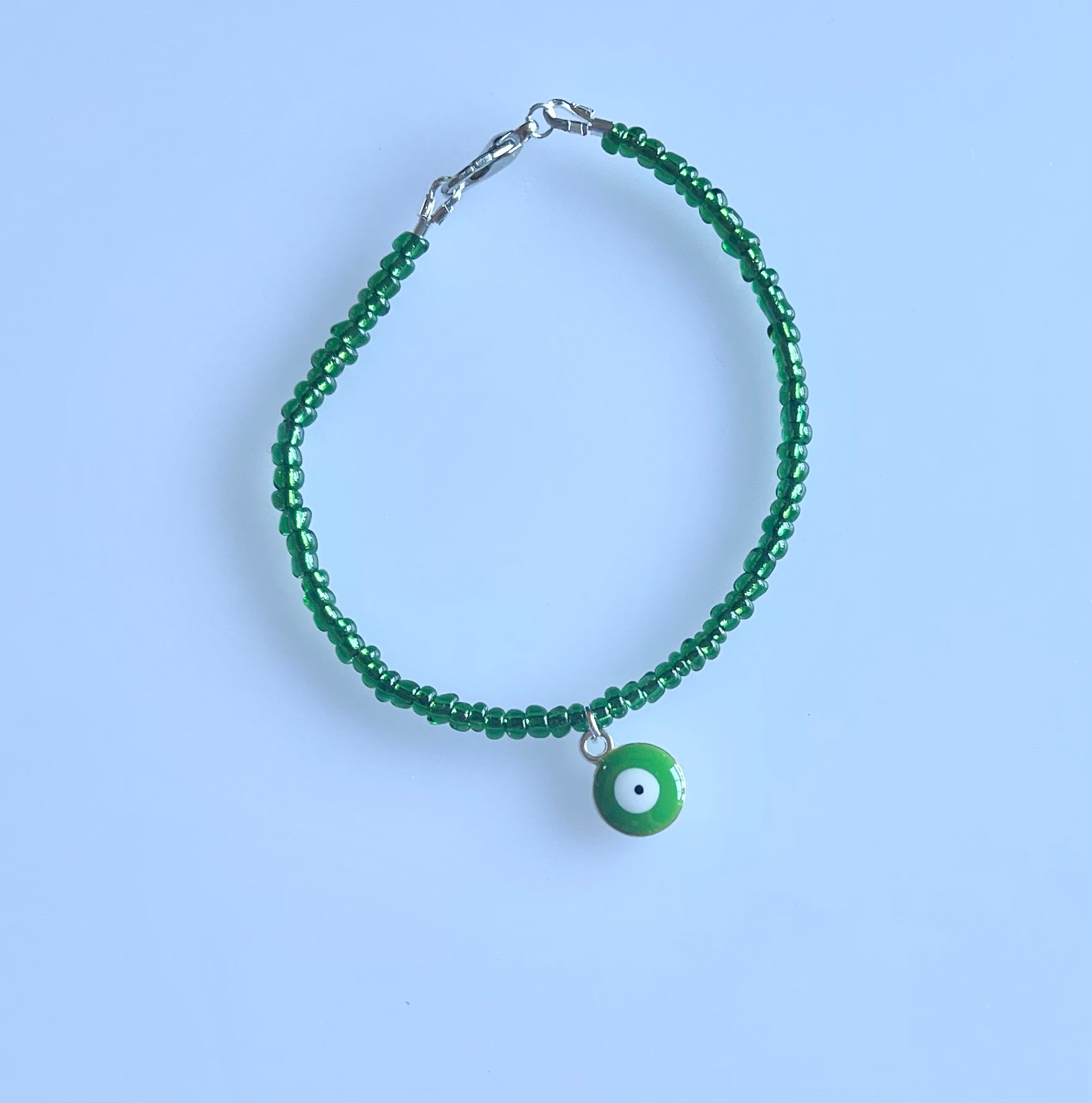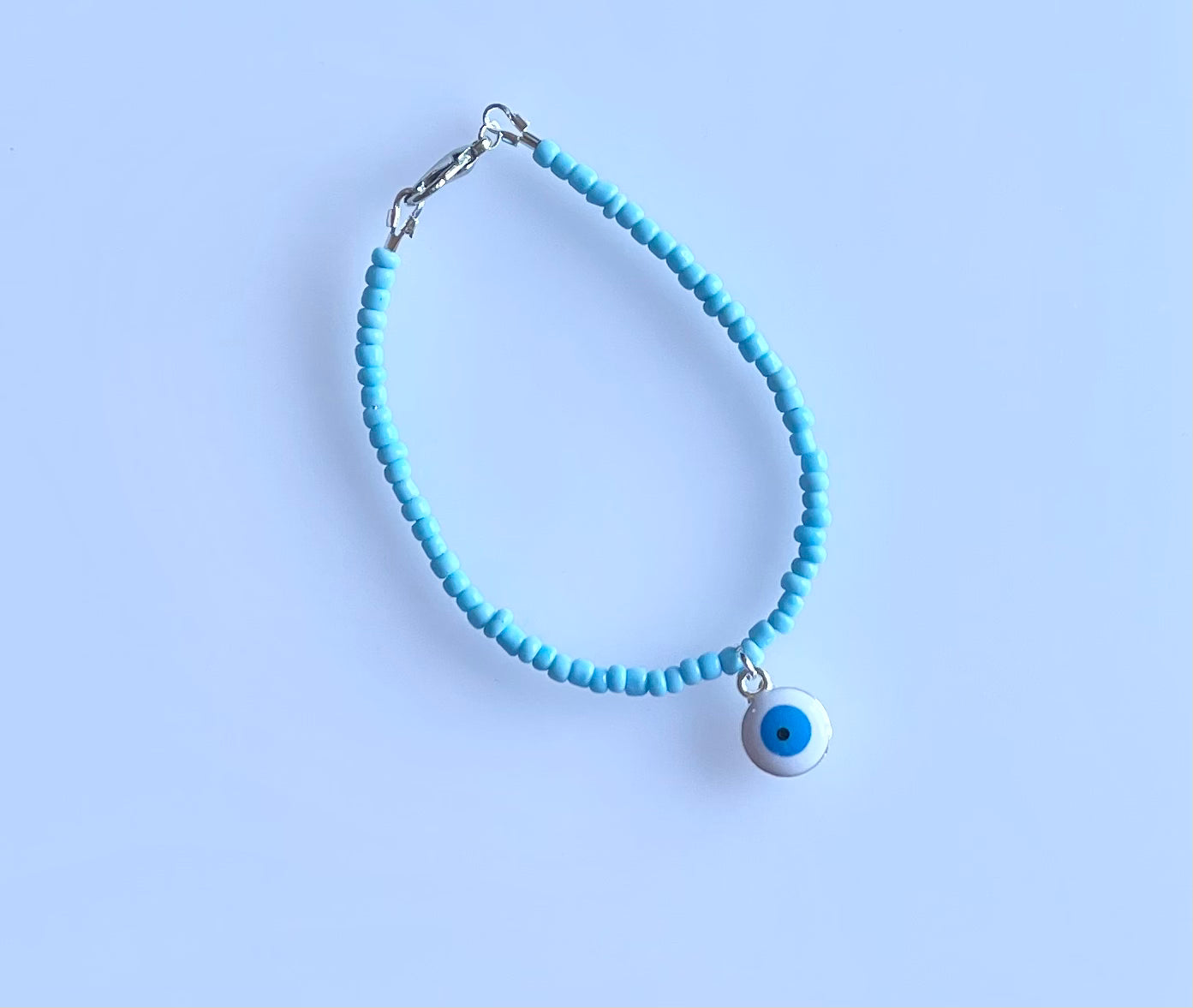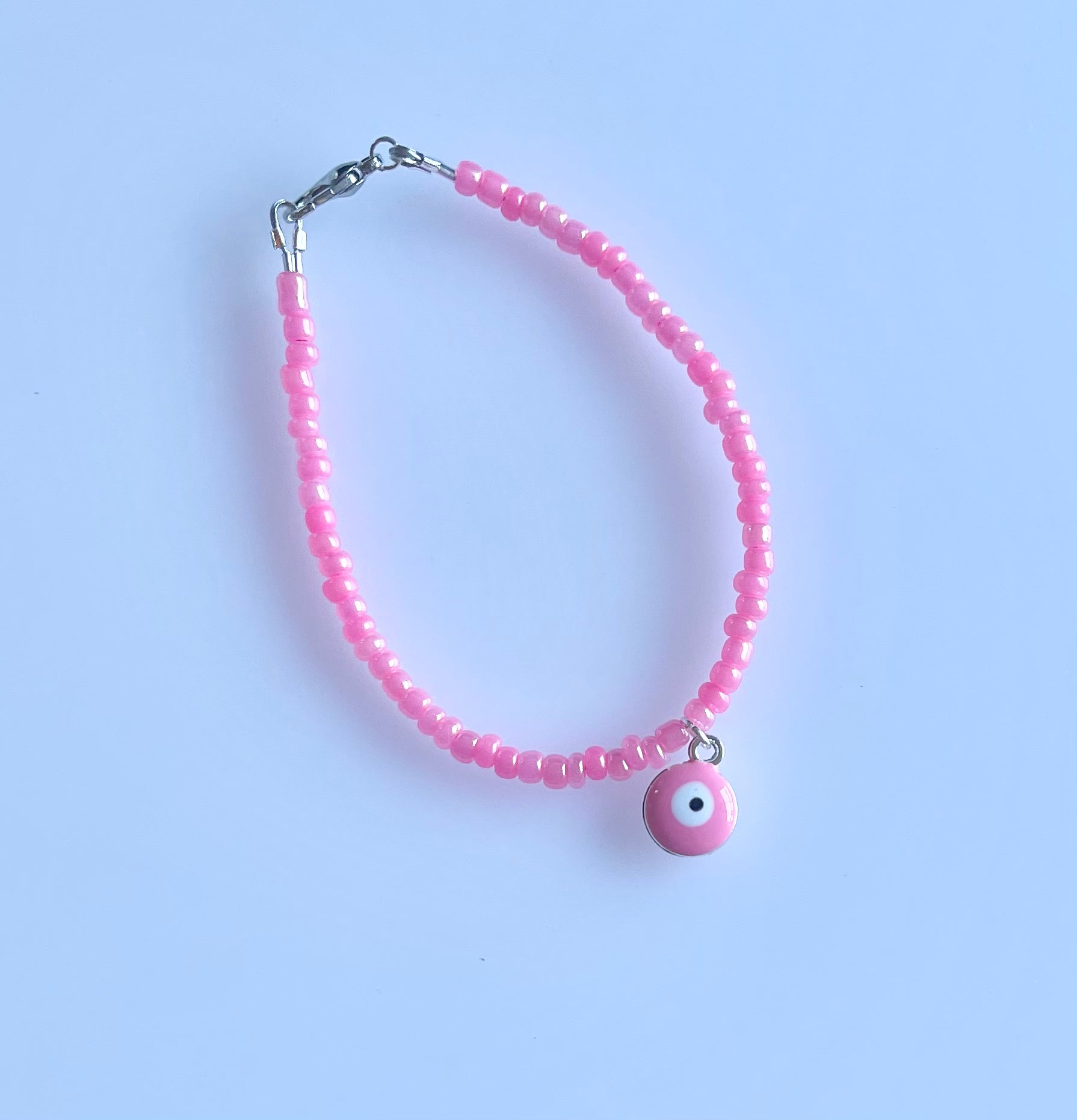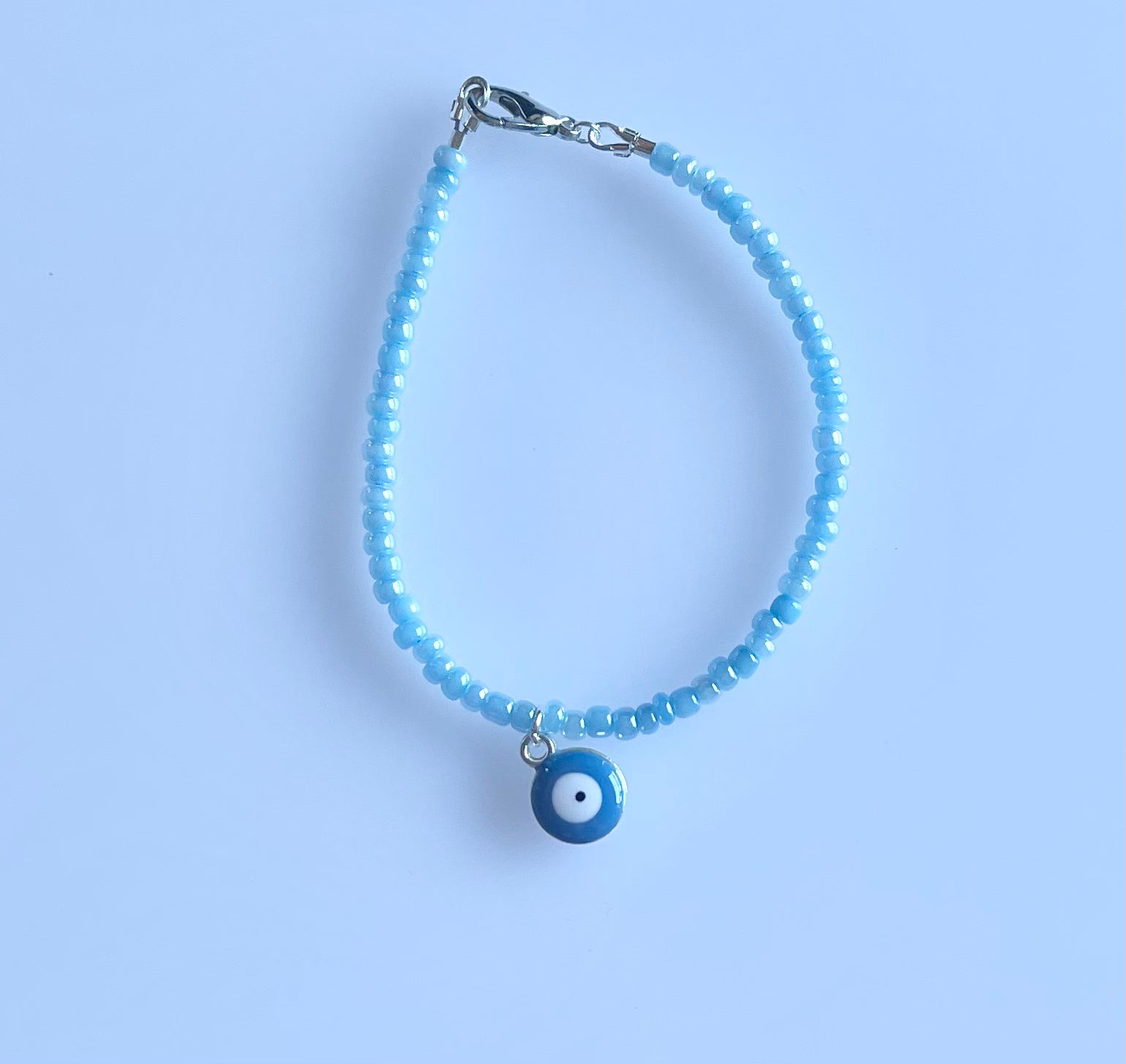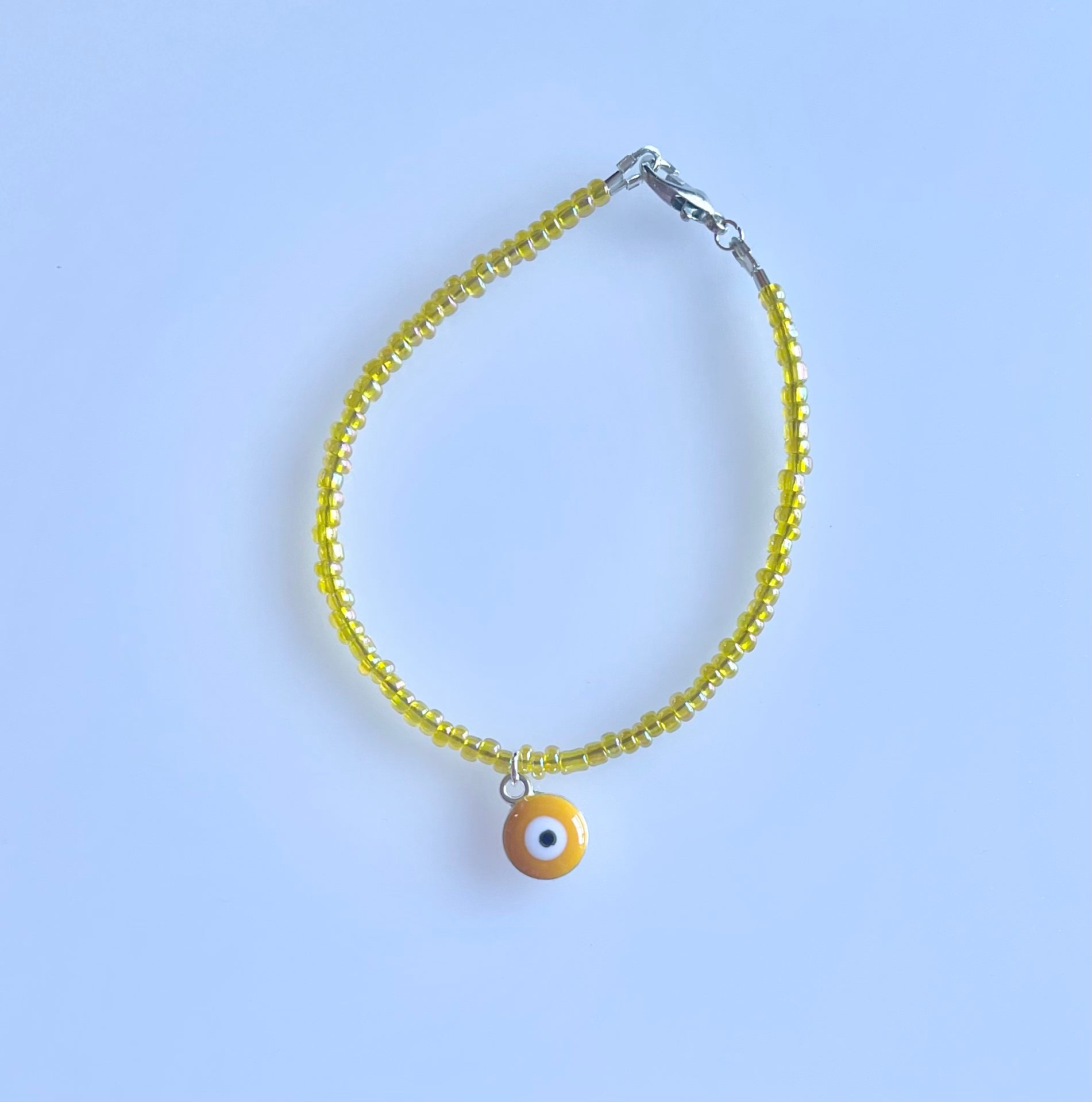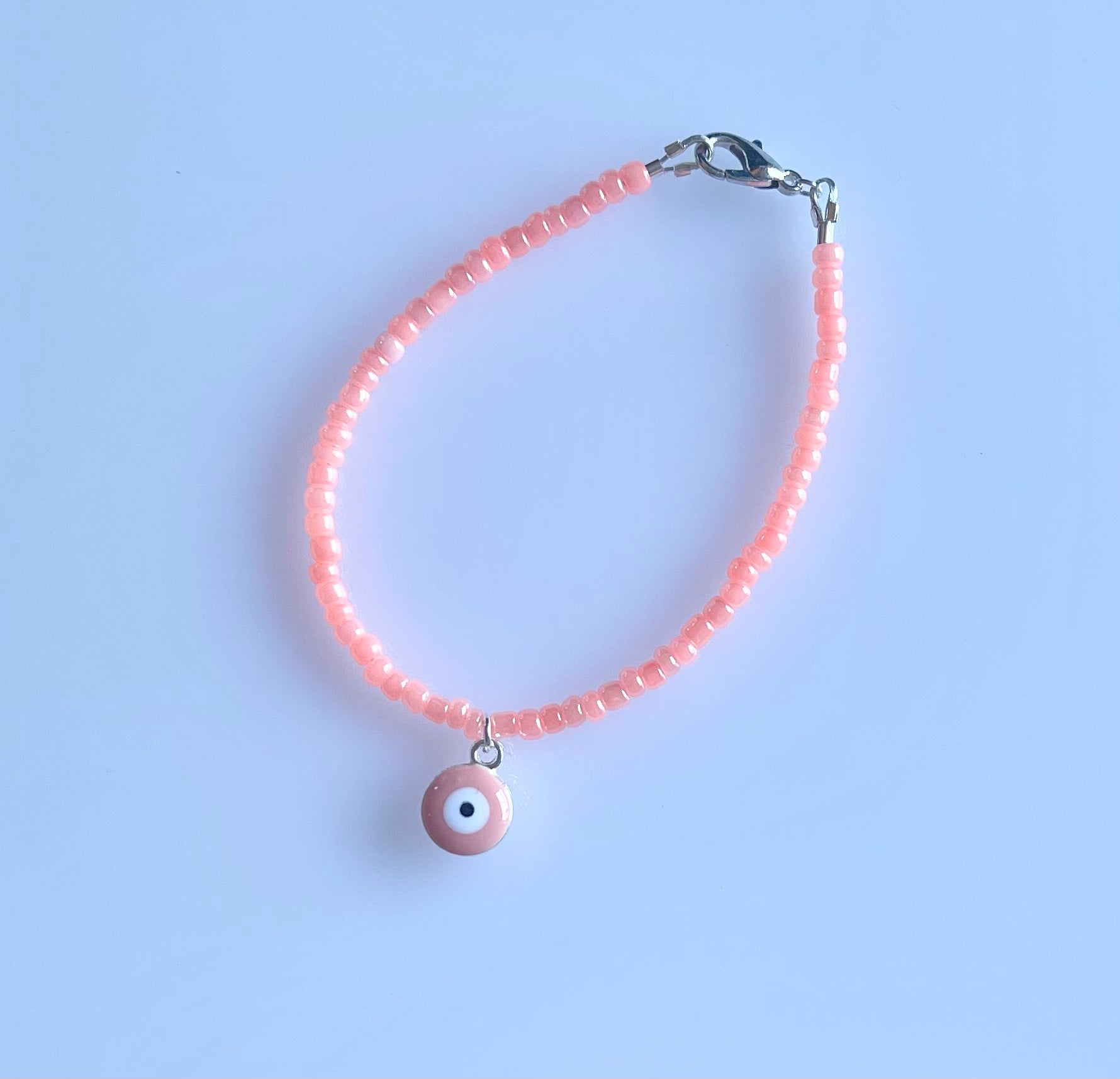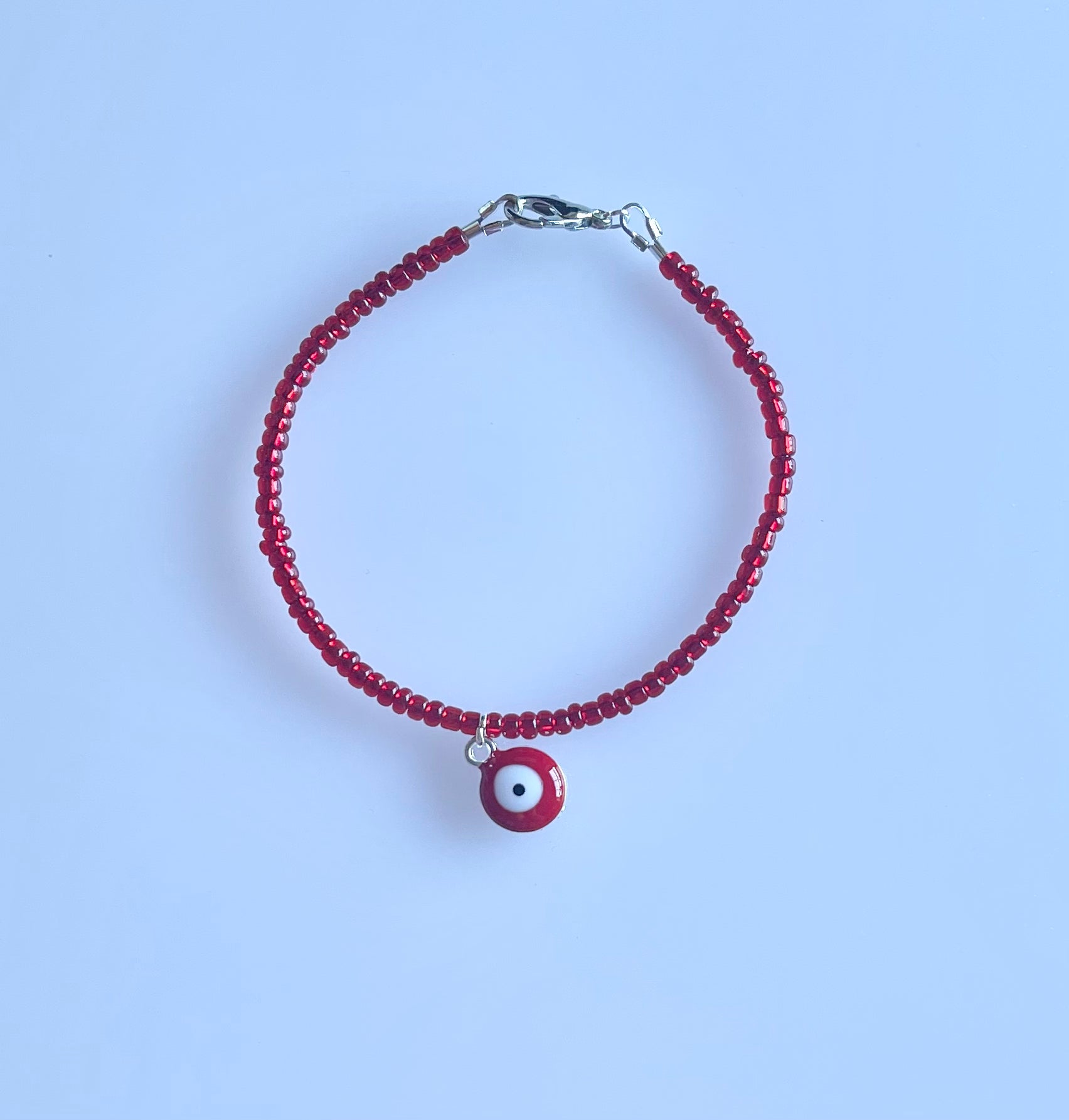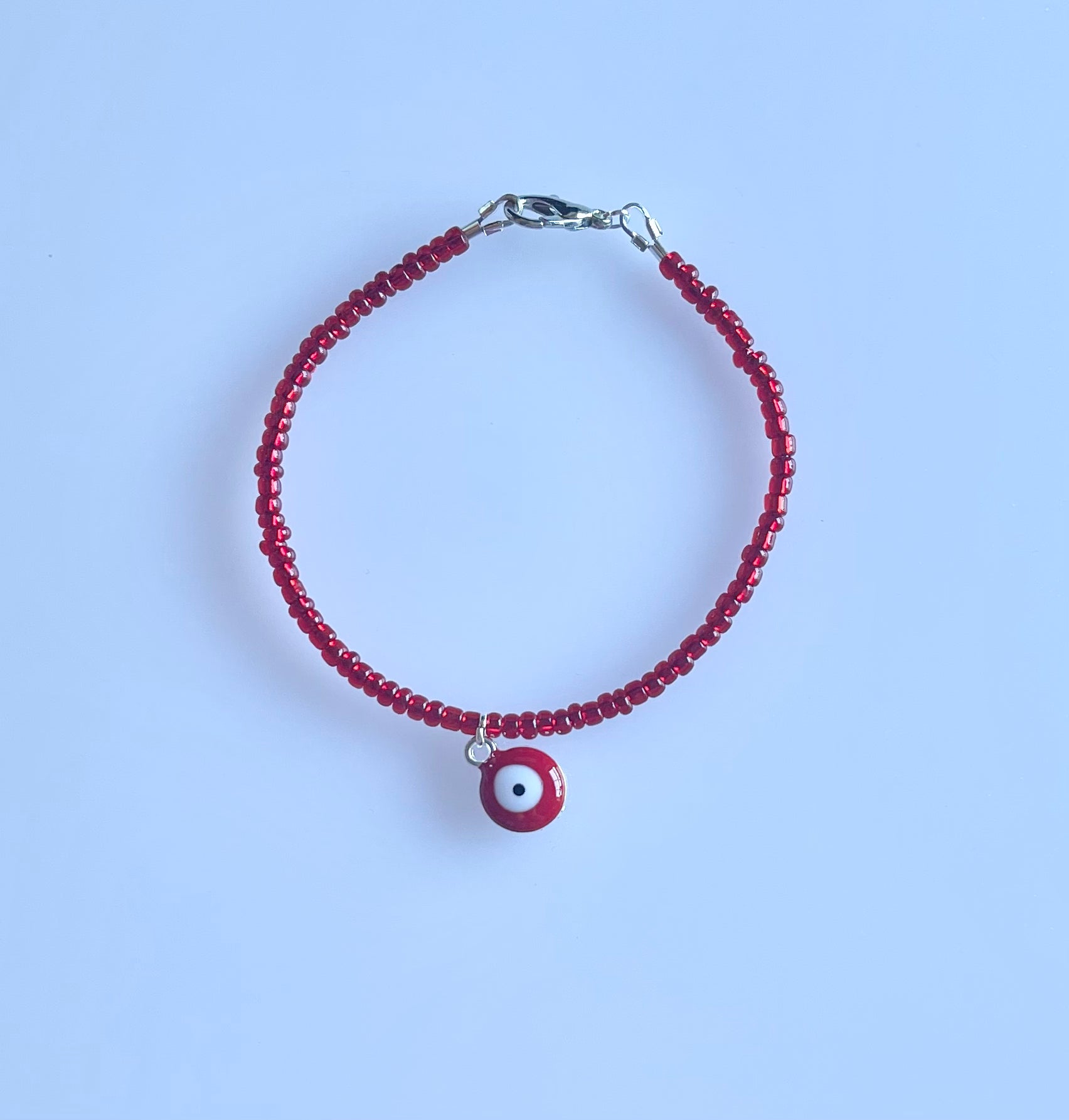 Evil Eye Anklet or Bracelets
The typical blue evil eye is known to bring protection to the wearer and paved the way to their colors each with a different significance. These beauties can be worn as an anklet or bracelet and are not made to be stretchy.  They are made with seed beads and evil eye charm by size using steel wire and sterling silver clasps. Let's chat for custom or special requests.

Orange - is for protection and happiness.
Light Blue - Protection in general and opening up perspective; including peace. 
Dark Green - Life balance and exploring new ideas.  
Purple - 

 Remover of obstacles and opening your imagination. 
Red -  

Be courageous, enthusiastic and energized. Provides protection from fears and anxieties
Yellow - Bring health and expand concentration. 
Pink - Keep friendships; keep calm and relax. 
White -

Stay focus and reduce the clutter on your mind; begin anew. 
*Use them as bracelets or anklets!
Evil Eye Anklet or Bracelets